Give us a call on
01255 503011
About Us
New Hall Lodge Park was developed from scratch in 2006. It was a paddock for horses with the old barn being converted to house the office and wardens' accommodation. The Park has been developed and landscaped to provide a high quality lodge park.
The Park is owned by Timothy Hay, who has used his knowledge from a successful career in the holiday park industry to create this exclusive Park. His overriding principle is to make sure the Park operates on a personal and friendly basis ensuring customers have the best facilities and customer service.
The Park is operated by Dovercourt Holiday Lodges Ltd, of which Mr Timothy Hay owns 100% of the shares and is the sole Director of the company. The business operates without the requirement for a mortgage or overdraft, giving lodge purchasers the security that their investment is safe.
Well maintained and tranquil surroundings offer the perfect retreat for those seeking peace and security.
The Park is managed by Nicola who has worked for Timm at New Hall and his other Parks for 22 years and there is a dedicated team of staff who are there to cater for most of your needs. From building verandas to bricking in the lodges, cutting the grass to decorating, there is someone here to cover most jobs.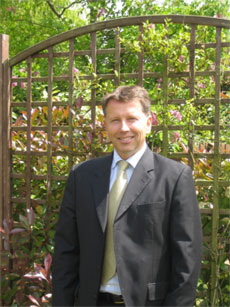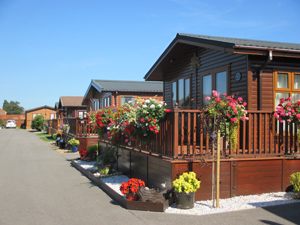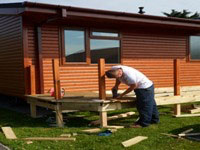 Ricky building a veranda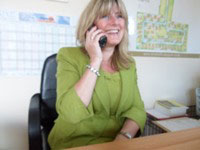 Manager Nicola
New Hall Lodge Park is a secure gated lodge community, for exclusive use by our lodge owners. Located on the edge of the Essex coastal town of Dovercourt near Harwich we enjoy an excellent position for both coast, countryside and town pursuits. We appeal to retired and semi-retired people looking for a peaceful and relaxed lifestyle in a holiday home that requires very limited maintenance. With a 99 year licence from 2007, you have peace of mind in the longevity which would also add value to the lodge if you or your family decide to sell it in the future.Our lodge park offers a warm and welcoming atmosphere to our owners of which many use the park as a retirement base from which they get to know one and another and soon feel part of the lodge community. We have a high level of security to give our residents peace of mind that their investment is safe when left unattended.
Dovercourt is a small town next to Harwich on the pretty Essex Coast. Harwich has a rich maritime history which exists alongside its present day docks, shops and cafes, inns and restaurants - all of which provide excellent facilities closeby for our lodge owners.
We are well connected with trains to London in just 90 minutes and Stansted Airport just an hour away which is one of the attractions for our customers who also own second homes as far away as Spain, Bulgaria and the USA.
To experience the true beauty and tranquility of New Hall Lodge Park, come and see it for yourself. We are open 7 days a week.