Give us a call on
01255 503011
Luxury Second Homes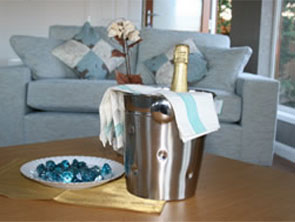 Our luxury holiday lodge homes are available for purchase on a 90 year licence which is one of the longest in the country. They offer extremely good value for money with ground rent for the 2016 season just £2725 (including water rates, ground maintenance, residential wardens and refuse charges).
New Hall adheres to the Code of Practice laid down by the BH & HPA (British Holiday and Holiday Park Association) which prohibits excessive rises in fees such as ground rent.
We offer a 12 month holiday licence so you can use your lodge when you like throughout the year.
An Appreciating Asset
The park is situated on the outskirts of an exciting boom area, where massive new investment in road and rail links and the new Bathside Bay Port area will bring benefits to all the community.
Each lodge holiday home could well be an appreciating asset, as local prices are predicted to rise (linked to the local and national housing market).
Part-Exchange
Unlike many holiday parks, we operate a part-exchange facility so that you may be able to trade in your existing home with no hassles and no estate agents. If the prices are comparable we may be able to offer the service ourselves.
If you have already sold up and moved abroad, we offer extremely reasonable prices for ex-patriots or semi-retirement use plus the benefit of a 12 month season.
Many of our lodge owners have used their equity, freed from their previous house, to invest in a property abroad. New Hall enables these owners to enjoy their overseas second home whilst still maintaining a safe and secure, luxury base in the UK.
For further information or to arrange an appointment to visit our park please contact us.
Buyer Information
View All Lodges For Sale
View New Lodges For Sale
View Pre-owned Lodges
For Sale
Owner Benefits
There are many great reasons to own a lodge at New Hall Lodge Park, here are just some of the reasons our customers love it here...
Secure Gated Community
12 month holiday licence
Residential Wardens
CCTV
90 years left on the licence
Personal and friendly service
Peaceful and Relaxed
Excellent Transport Links
Close to London
Lodge Only Park
No letting allowed -lodge owners only